For a Just and Equitable Future: Addressing Policy Gaps in Advancing Decent Work for Women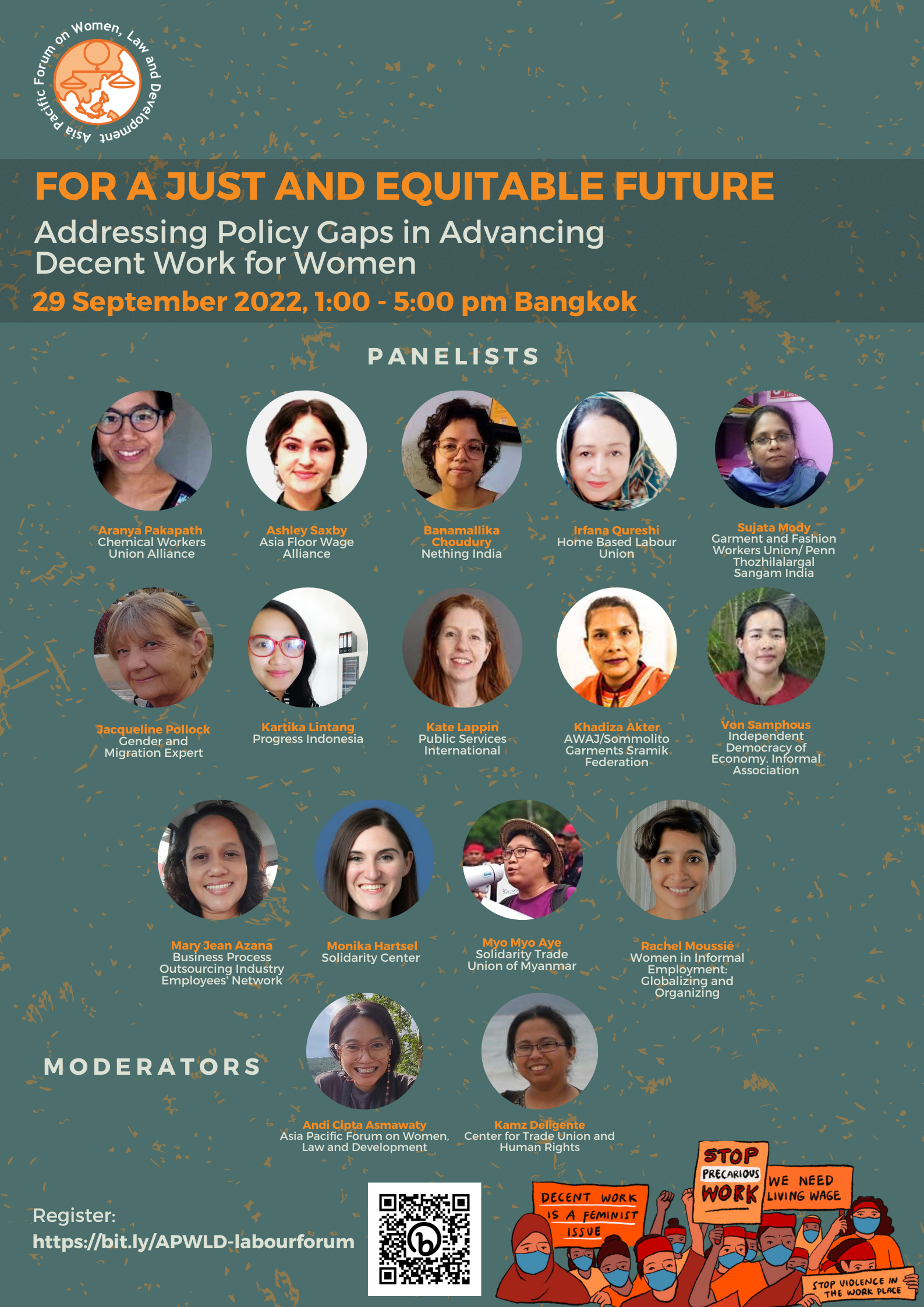 For a Just and Equitable Future: Addressing Policy Gaps in Advancing Decent Work for Women
350
350 people viewed this event.
Ashley Saxby, Gender Justice Program Coordinator and Southeast Asia Coordinator of Asia Floor Wage Alliance, was in a panel discussion titled, "For a Just and Equitable Future: Addressing Policy Gaps in Advancing Decent Work for Women," a virtual learning dialogue and launch of the Labour Feminist Participatory Action Research (FPAR) Regional Report.
Organised by Asia Pacific Forum on Women, Law and Development (APWLD), based in Thailand, the discussion will bring together 14 key regional stakeholders from the labour sector.
When: 29 September, 11.30 am IST / 1:00 pm ICT