ASEAN Civil Society Conference/People's Forum 2023 Convergence Space on Alternative Regionalism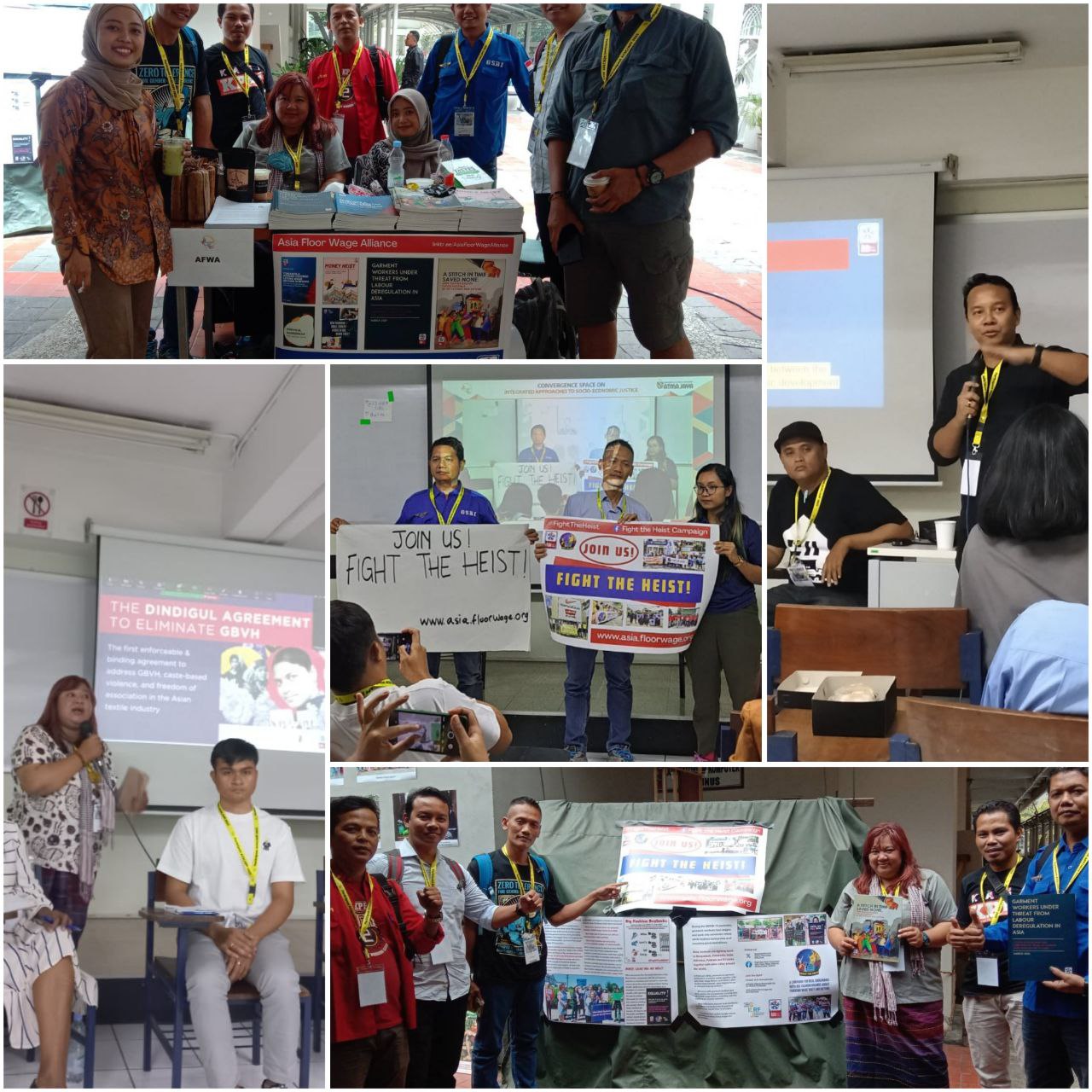 ASEAN Civil Society Conference/People's Forum 2023 Convergence Space on Alternative Regionalism
386
386 people viewed this event.
Representatives of Asia Floor Wage Alliance spoke on Day 2 of the People-to-People Alternative Regionalism, ASEAN Civil Society Conference/ASEAN People's Forum (ACSC/APF) 2023 Convergence Space on Alternative Regionalism.
AFWA was represented by AFWA's Deputy International Coordinator Wiranta Ginting and Indonesia Gender Justice Coordinator Fitri Indra Harjanti in the workshops, joining other Southeast Asian activists to "reclaim safe spaces, restore democracy & equity in SEA."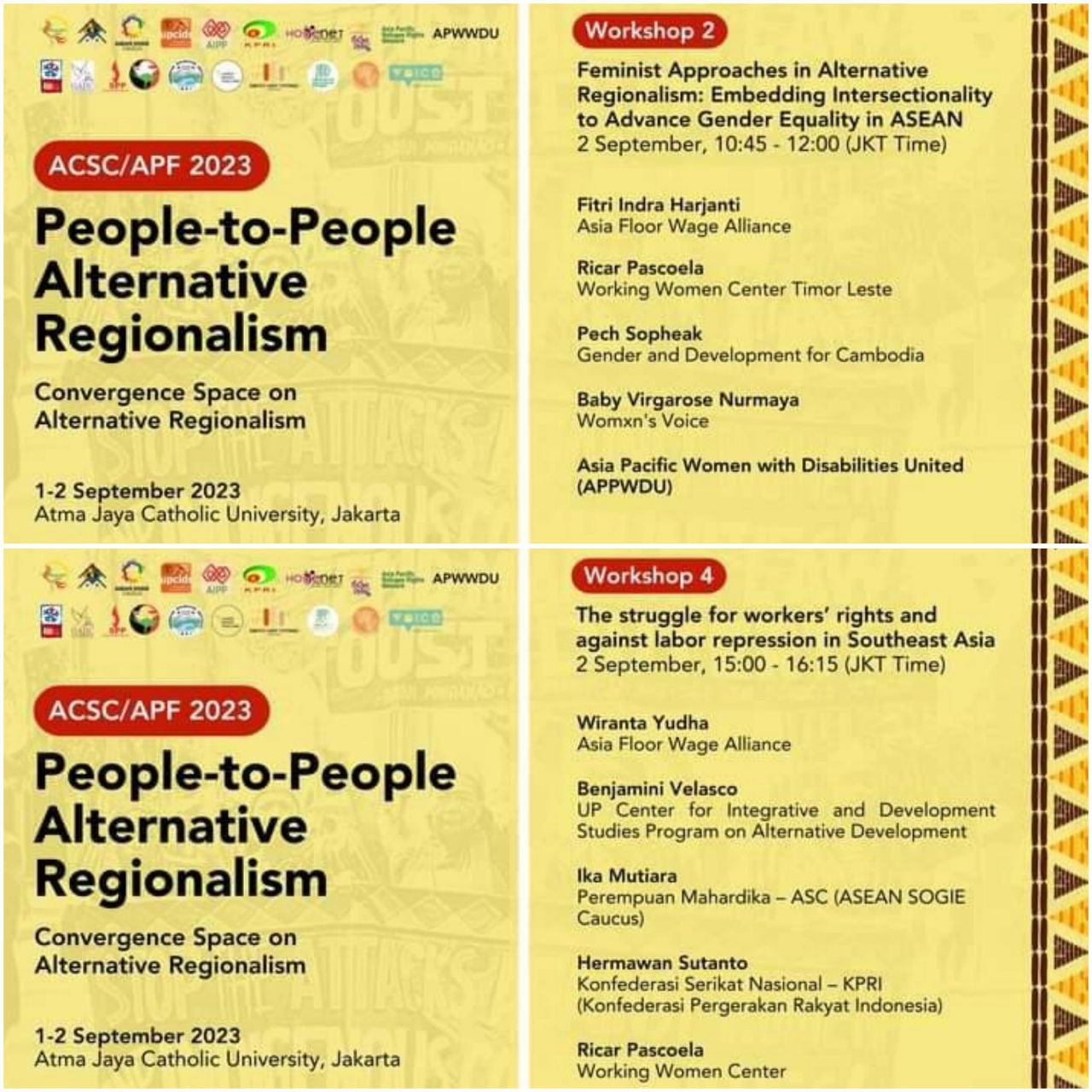 The mission statement on their website reads, "We, Indonesia's Civil Society Organizations, are honored and excited to welcome you to be part of this year's ASEAN Civil Society Conference / ASEAN People's Forum (ACSC/APF), which is going to be held on 1-3 September at Atma Jaya University, Jakarta. The theme of ACSC/APF 2023 is "Reclaiming safe spaces, restoring democracy and equity in Southeast Asia!"- this forum is a space to discuss and learn the situations of ASEAN and its member states through people's lens and civil society's perspectives, and co-create approaches as our collective contribution to develop the region to be more people-centered. Throughout the three-day program, we look forward to having active and inclusive participation of many civil society organizations, groups and individuals, learning from each other and building regional solidarity and movements. Join ACSC/APF 2023 to realize our dream to make ASEAN a better and safer place for everyone to live in!"
The conference was co-organized with HomeNet Southeast Asia, IWRAW Asia Pacific, Konfederasi Pergerakan Rakyat Indonesia, Milktea Alliance Friends of Myanmar, Gender and Development Cambodia, UP Center for Integrative and Development Studies Program on Alternative Development, Climate Watch Thailand, Union Aid Abroad-APHEDA Timor Leste, K'dadalak Sulimutuk Institute-Timor Leste, Serikat Petani Pasundan, Asia Indigenous Peoples Pact, Initiatives for International Dialogue, Voice, APWDU, Asia Pacific Refugee Rights Network, Womxn's Voice, Perempuan Mahardika, and Movement for Alternatives and Solidarity in Southeast Asia, among others.
To register for this event please visit the following URL: →
Date And Time
01-September-2023
to
02-September-2023
Event Types
Event Category
Share With Friends