Inequality, Distributive Justice and Human Rights in the Global South: Perspectives from Asia | Mahidol University
Inequality, Distributive Justice and Human Rights in the Global South: Perspectives from Asia | Mahidol University
314
314 people viewed this event.
Organizer: The Institute of Human Rights and Peace Studies, Mahidol University, Thailand
Date & Time: Tuesday, 11 July 2023, 9:00 AM ICT (UTC+07:00)
With the gulf between the richest and poorest widening during the pandemic and in its aftermath, the concepts of sufficiency or floor, and the ceiling to curb limitless wealth gain remain relevant to meet the sustainable development goal of reducing inequalities, enabling equitable access to resources, and creating opportunities for the poor to participate in the low carbon economy.
Social and distributive justice activism and social and political movements have brought these issues to mainstream discussion, while labour rights movements are championing distributive justice through the focus on living wages, universal income, and higher taxation of the richest in society. The role of human rights in addressing inequalities has not been prominent, particularly in the Global South. This raises the question of whether the role of human rights in distributive justice is merely a normative aspiration, providing the historical foundation or a complementary discourse for advocacy and activism that challenges inequality.
This workshop will explore key themes from a Global South perspective with the objective of developing future research on distributive justice, and frameworks that encourage a cross-sectoral, multi-stakeholder lens from South Asian and Southeast Asian perspectives.
AFWA will be represented by our Deputy International Coordinator, Wiranta Ginting.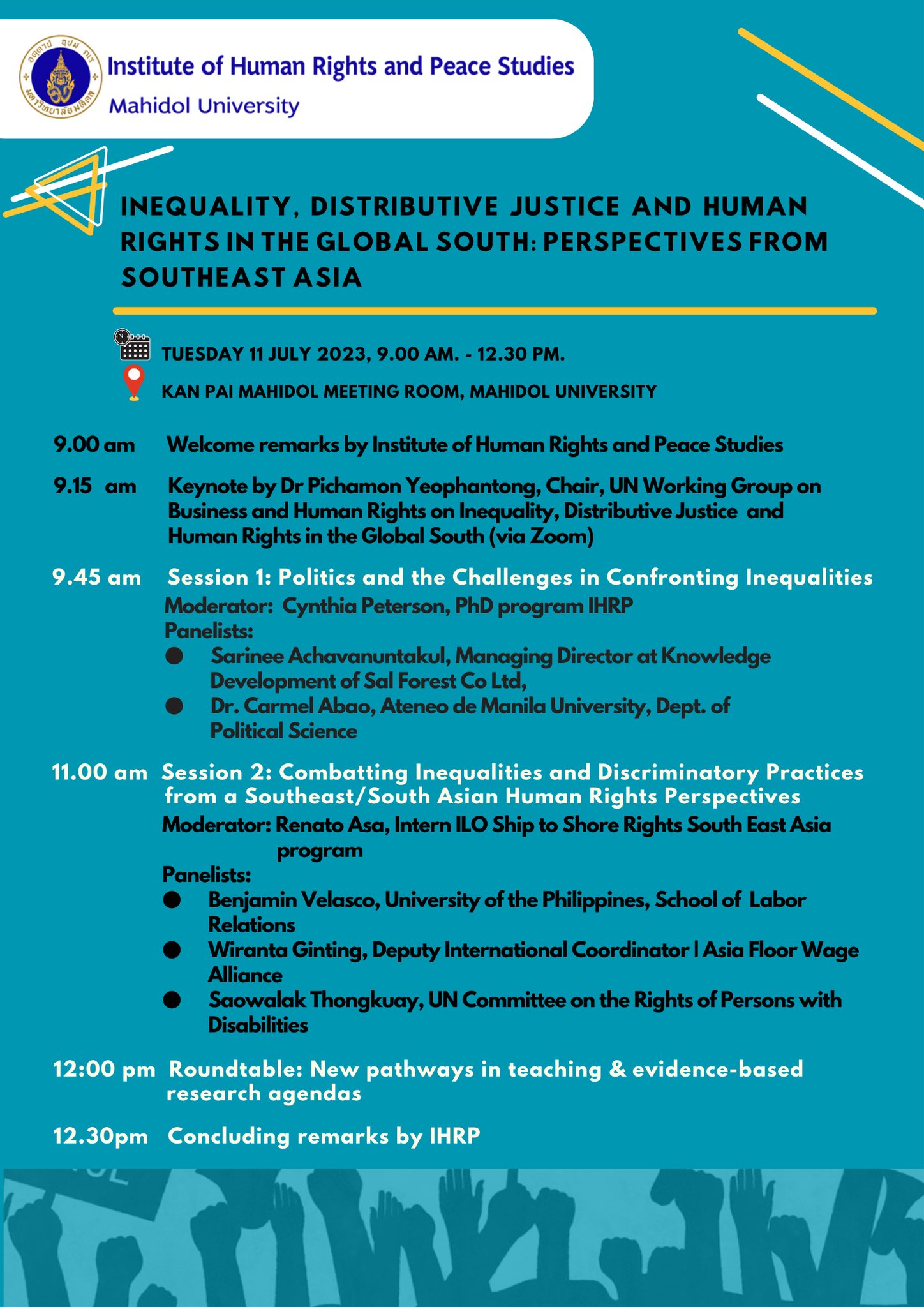 Date And Time
Event Types
Event Category
Share With Friends