Asia Floor Wage Alliance Joins US Representatives to Introduce Legislation to Ban Stock Buybacks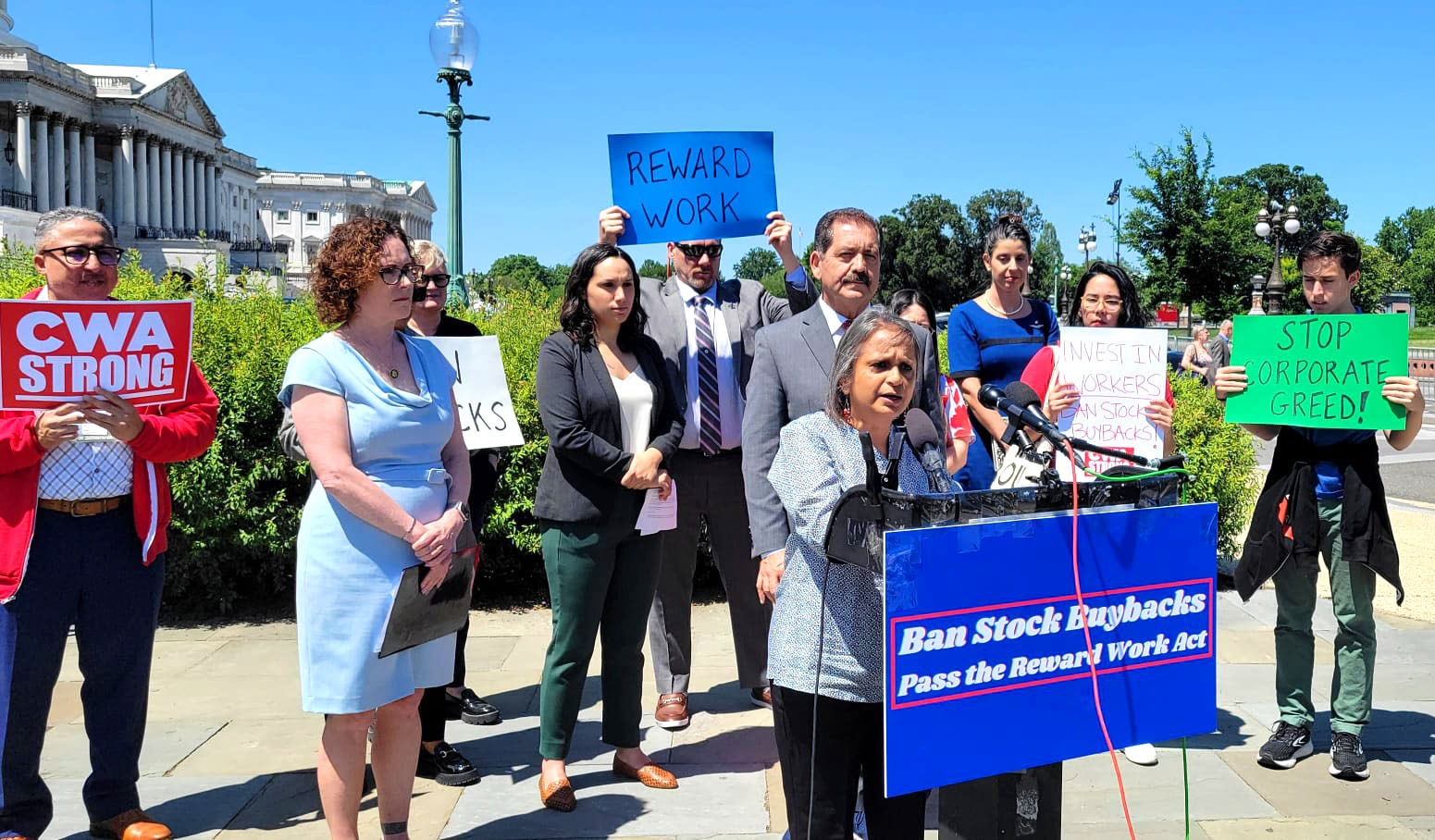 Asia Floor Wage Alliance Joins US Representatives to Introduce Legislation to Ban Stock Buybacks
133
133 people viewed this event.
WASHINGTON, DC – The Asia Floor Wage Alliance invites our friends in the media to join a press conference with U.S. Representatives, advocacy organizations, workers, and labor activists as they reintroduce legislation that bans stock buybacks and gives workers a voice on company boards.
Time: 11:00 AM PT / 2:00 PM EST / 8:00 PM CET / 11:30 PM IST
Date: 25 May 2023 (Thursday)

Our International Coordinator, Anannya Bhattacharjee, will join Representatives Jesús "Chuy" García (IL-04) and Val Hoyle (OR-04) and advocacy organizations, Global Labor Justice – International Labor Rights Forum (GLJ-ILRF), workers, and labor activists at a press conference in Washington D.C. to reintroduce the Reward Work Act. 
WHERE: The House Triangle, U.S. Capitol, Washington, DC [Watch Livestream]
WHO:
Anannya Bhattacharjee, AFWA
Rep. Jesús "Chuy" García (IL-04)
Rep. Val Hoyle (OR-04)
To register for this event please visit the following URL: →
Share With Friends