2023 Human Rights in Asia Conference | University of Essex | Asia Floor Wage Alliance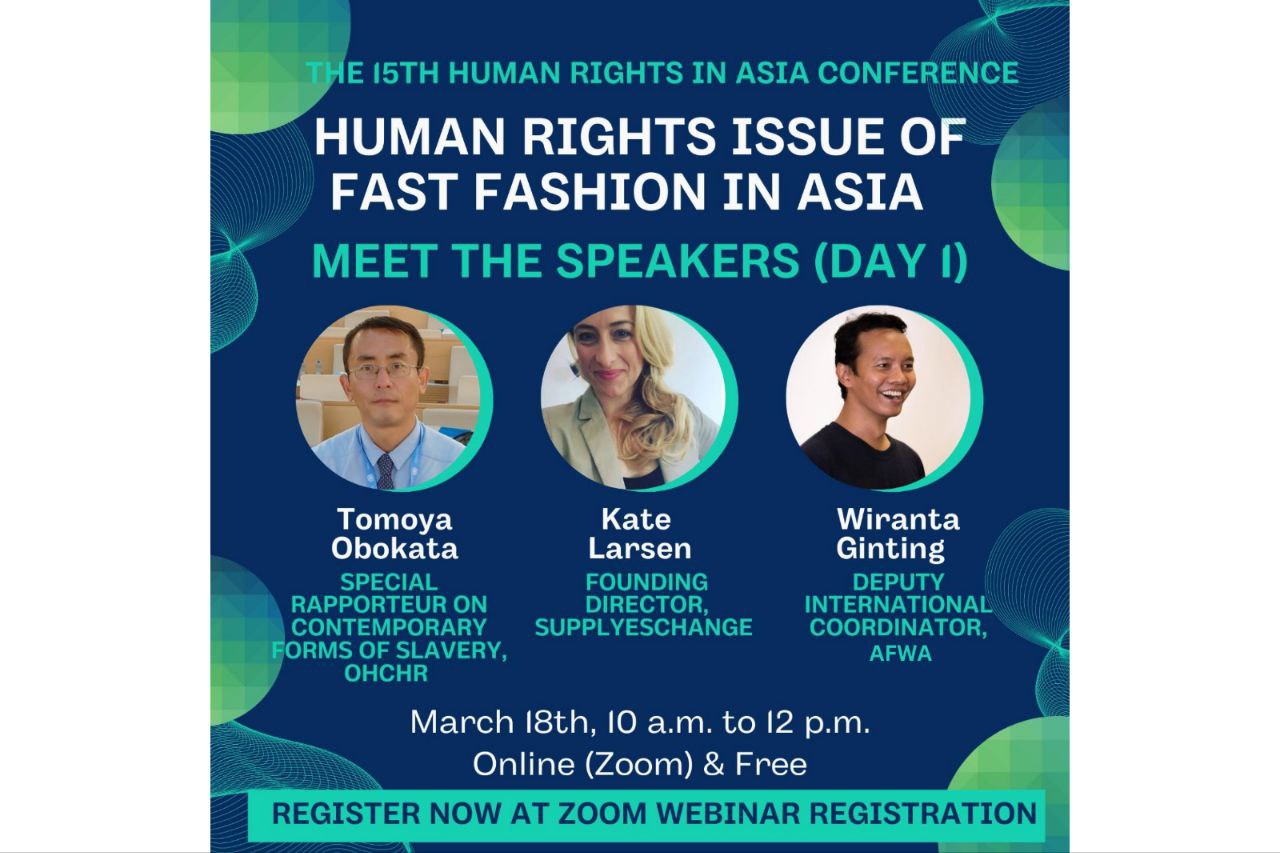 2023 Human Rights in Asia Conference | University of Essex | Asia Floor Wage Alliance
365
365 people viewed this event.
Have you ever wondered about the people who make your clothes? 👗👚👕👖
The 15th Human Rights in Asia Conference will discuss "Human Rights Impacts on the Fashion Industry in Asia." The focus will be on the impact of fast fashion industries on the working conditions of factory laborers in Asia, and the vulnerable position of migrants and women in the industry. Additionally, it will discuss the relationship between business and human rights and the industry's obligations toward the realization of Economic, Social and Cultural Rights (ESCR) and sustainable practices in the garment industry. Finally, it will conclude with the vulnerable position of migrants and women in the industry.
AFWA's Deputy International Coordinator, Wiranta Ginting, will be speaking on living wages & the human rights impacts on ESCR on Day 1 of the Conference on 18th March 2023.
Time: 10 am GMT / 3:30 pm IST / 5 pm ICT
Register for the webinar at: https://essex-university.zoom.us/webinar/register/WN_097NEd4cRpi_w48ACX9m0w
xx
The Human Rights in Asia Conference is an annual, student-led initiative from the Human Rights Centre at the University of Essex, England. Its purpose is to provide a platform to highlight and discuss human rights issues in Asia with a larger audience, whether they be students, academics, or general members of the public around the globe.
Date And Time
Event Types
Share With Friends