The Pandemic Worker Wave and a New Social Compact: A Public Forum on Working-Class Prosperity in a Transformed World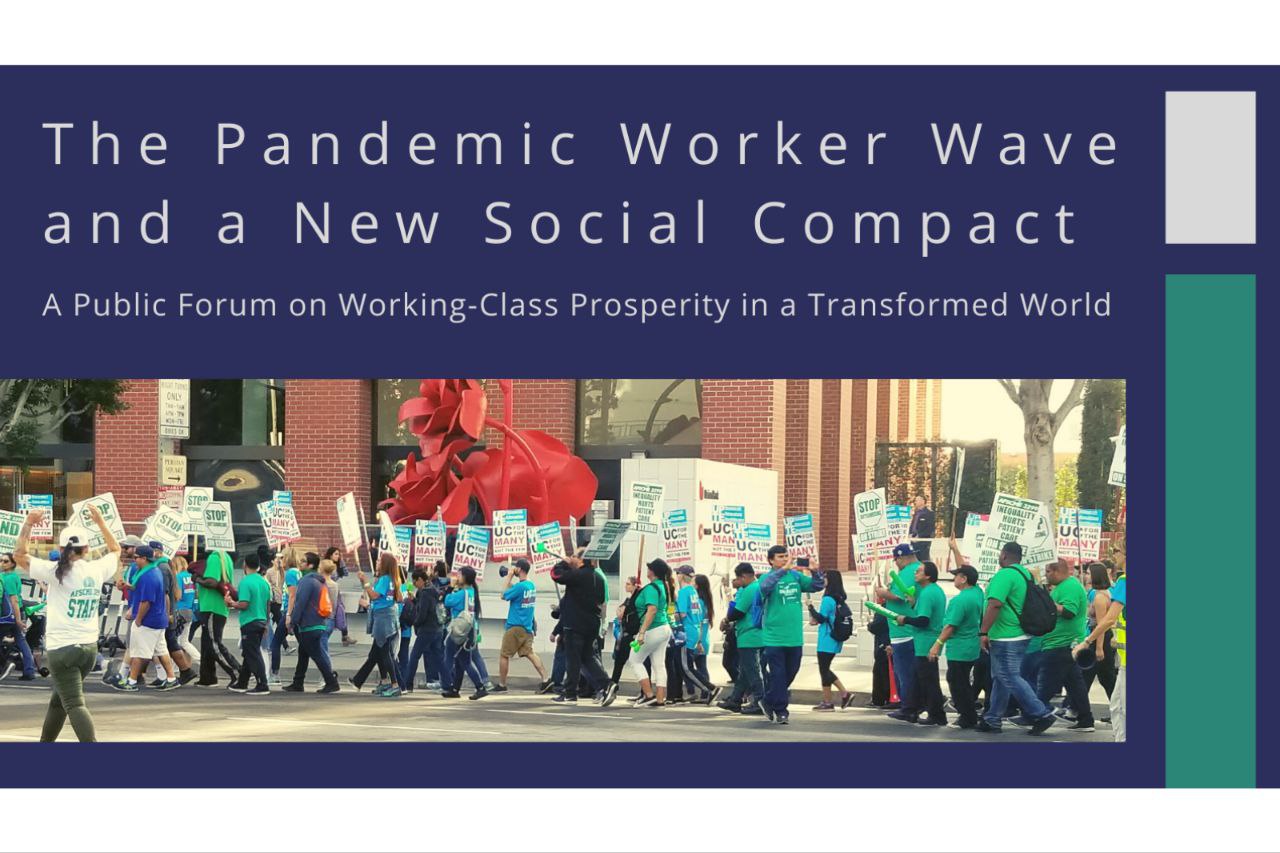 The Pandemic Worker Wave and a New Social Compact: A Public Forum on Working-Class Prosperity in a Transformed World
699
699 people viewed this event.
The Kalmanovitz Initiative for Labor and the Working Poor at Georgetown University will convene a major public virtual gathering entitled, "The Pandemic Worker Wave and a New Social Compact: A Public Forum on Working-Class Prosperity in a Transformed World," to explore and amplify the intersection of a fresh wave of global worker activism and new social compacts. The gathering will build on and expand the discussion launched at Constructing a New Social Compact, a major virtual gathering in 2021.
See more details about the public gathering here.
WATCH on Facebook: https://www.facebook.com/kilwp/videos/2149204678582740/
Date: June 2-3, 2022
Asia Floor Wage Alliance (AFWA) will be represented by its International Coordinator, Anannya Bhattacharjee, on a panel titled 'Rethinking Bargaining and Building Worker Power' on June 2 at 11 am EDT / 8.30 pm IST / 10 pm ICT.
The conference will feature activists, academics, faith leaders, policy experts, global labor activists, workers, philanthropists, labor organizations, elected leaders and others who will explore topics on building working-class prosperity in a post-pandemic world. The two-day event will see a selection of panels, workshops, presentations, individual talks, cultural offerings, and videos that will convey ideas around this theme.
Some or all of the meetings will be closed captioned and interpreted into languages other than English.
Date And Time
02-June-2022
to
03-June-2022
Event Types
Share With Friends