What do Sustainable Supply Chains Look Like? | ILR New Conversations Project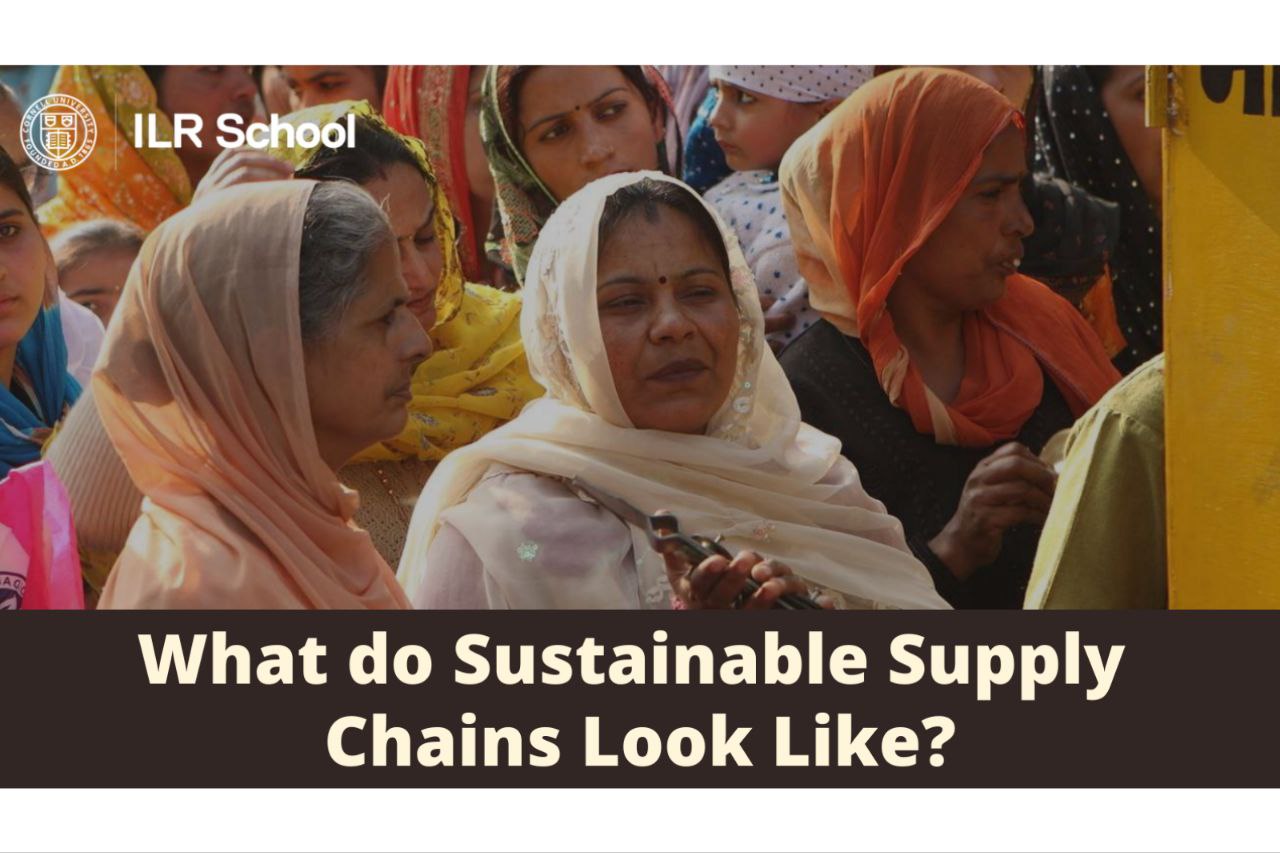 What do Sustainable Supply Chains Look Like? | ILR New Conversations Project
2546
2546 people viewed this event.
Join us virtually when leaders in sustainability and global labor practices discuss European Union and U.S. rules for global supply chains and their impacts on workers, investors and buyers in fashion, food and other sectors. We will explore evidence-based approaches to improve working conditions in global supply chains.
A live video feed will be available but the conference is in-person.
Asia Floor Wage Alliance will be represented by its International Coordinator, Anannya Bhattacharjee, who is also the President of the Garments and Allied Workers Union (India), in Session 2 titled "S is for Scarce," where the panelists will be talking about what we are learning in the new NCP data analyses of labor practices in supply chains and what they mean for private and public regulation of work.
Date: June 16, 2022, Thursday
Time: 1 pm EST / 10.30 pm IST / 12 am ICT
Other panelists include:
Keynote Speaker: Sarosh Kuruvilla
Andrew J. Nathanson Family Professor in Industrial and Labor Relations at Cornell University and NCP academic director
Panelist: Daniel Fibiger
Senior Director, ESG; Head of Social, Labor & Human Rights at Gap Inc.
Date And Time
Event Types
Share With Friends